KSC093A-14G One Carriage Triple System 36 Inches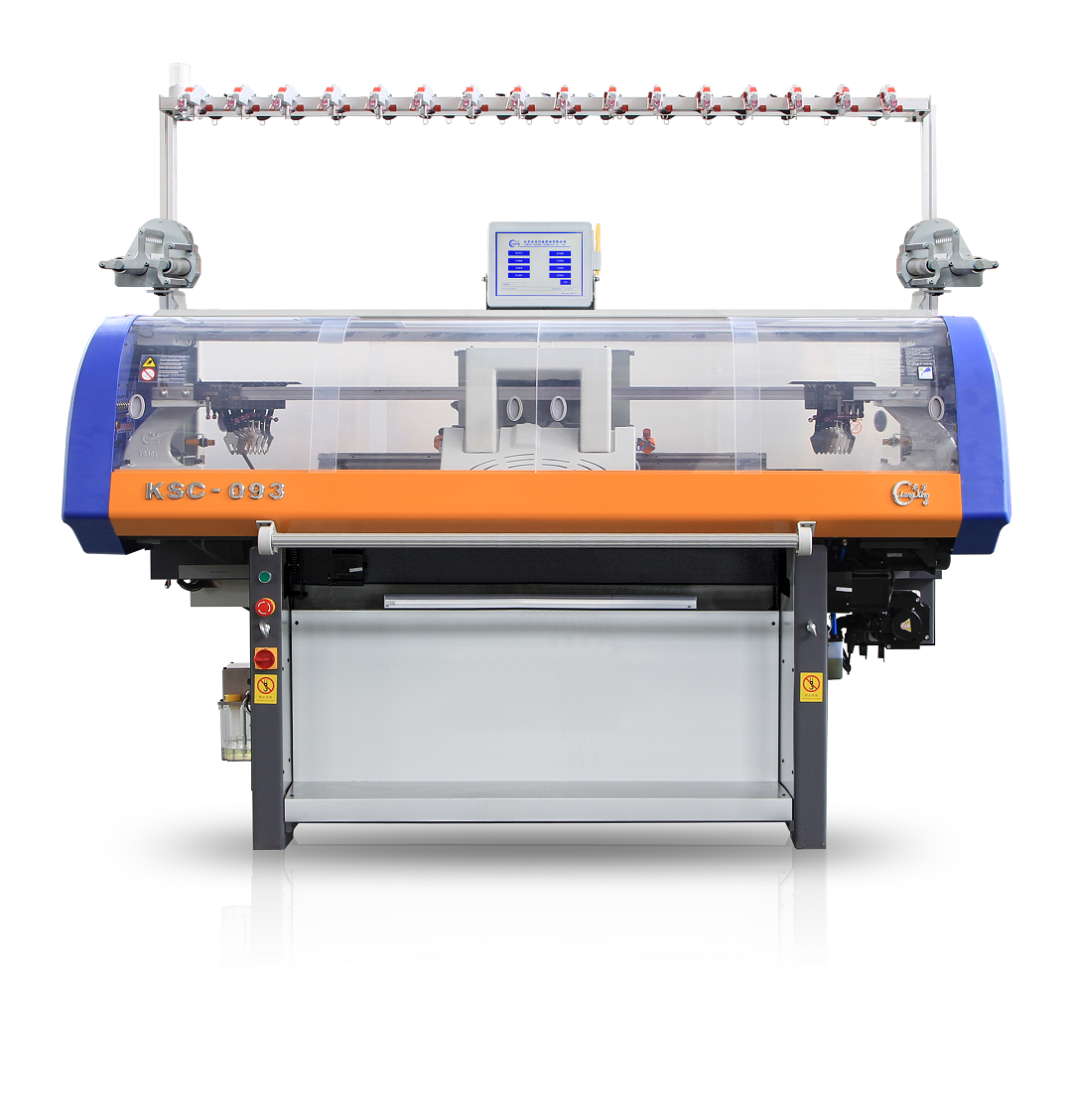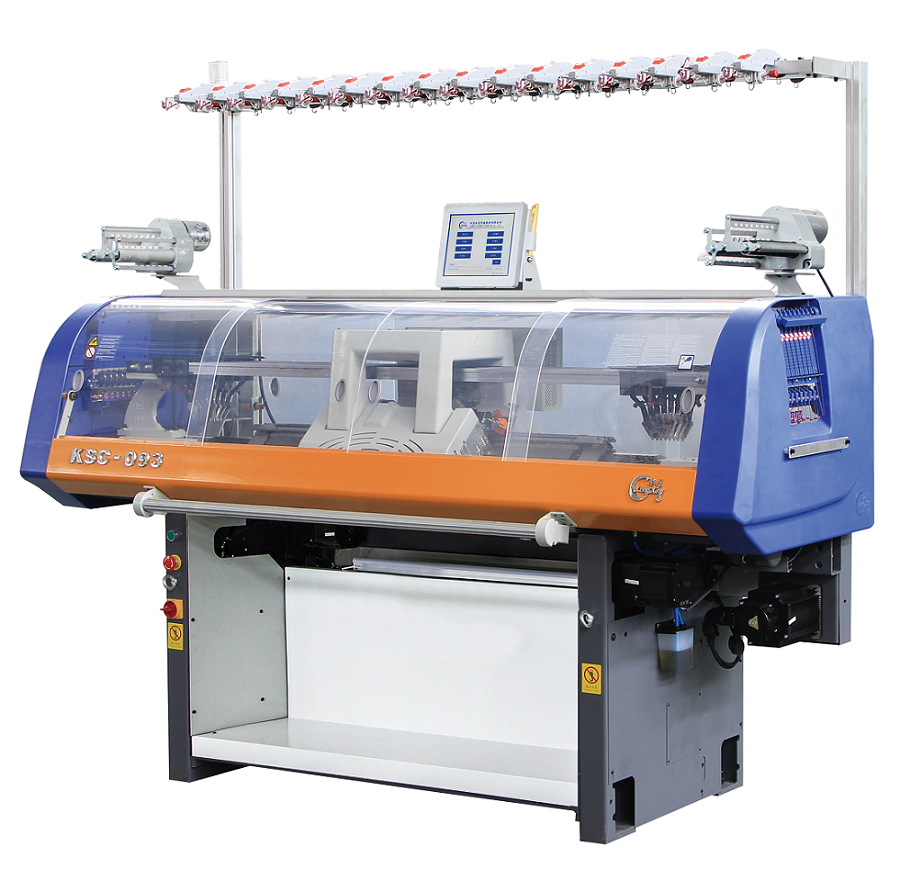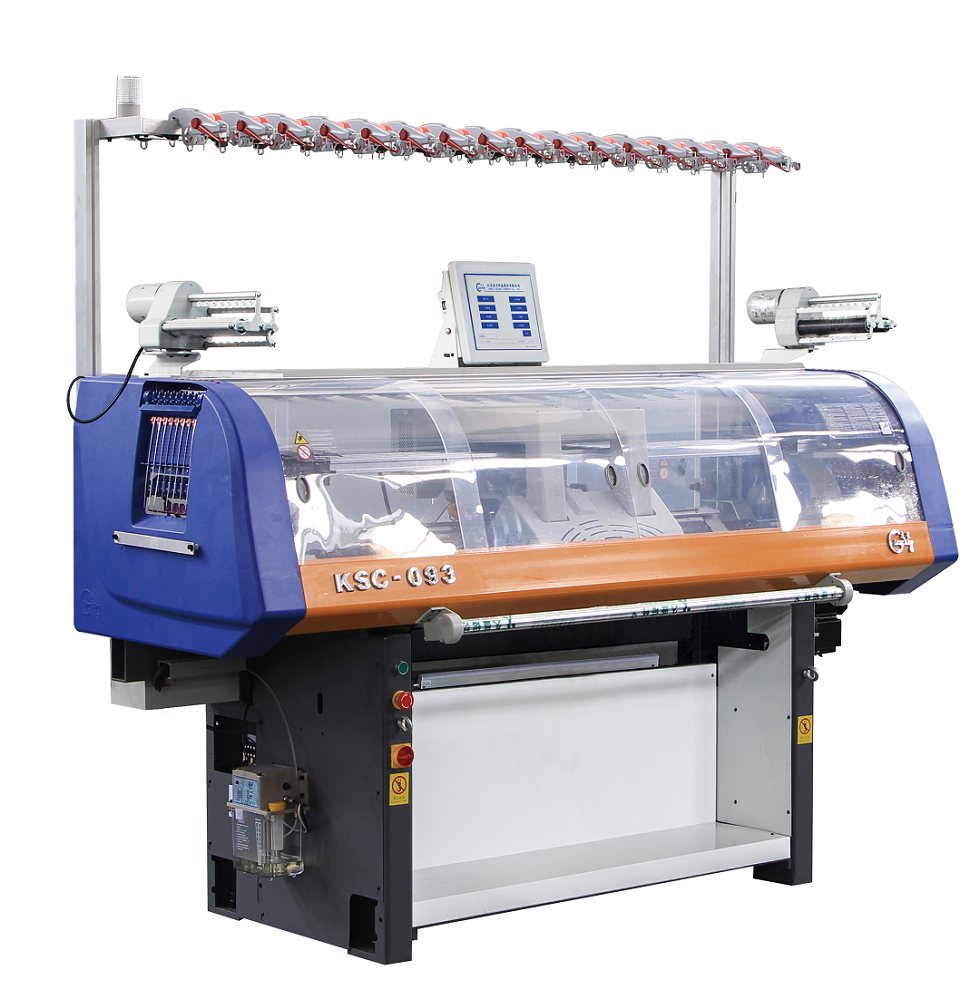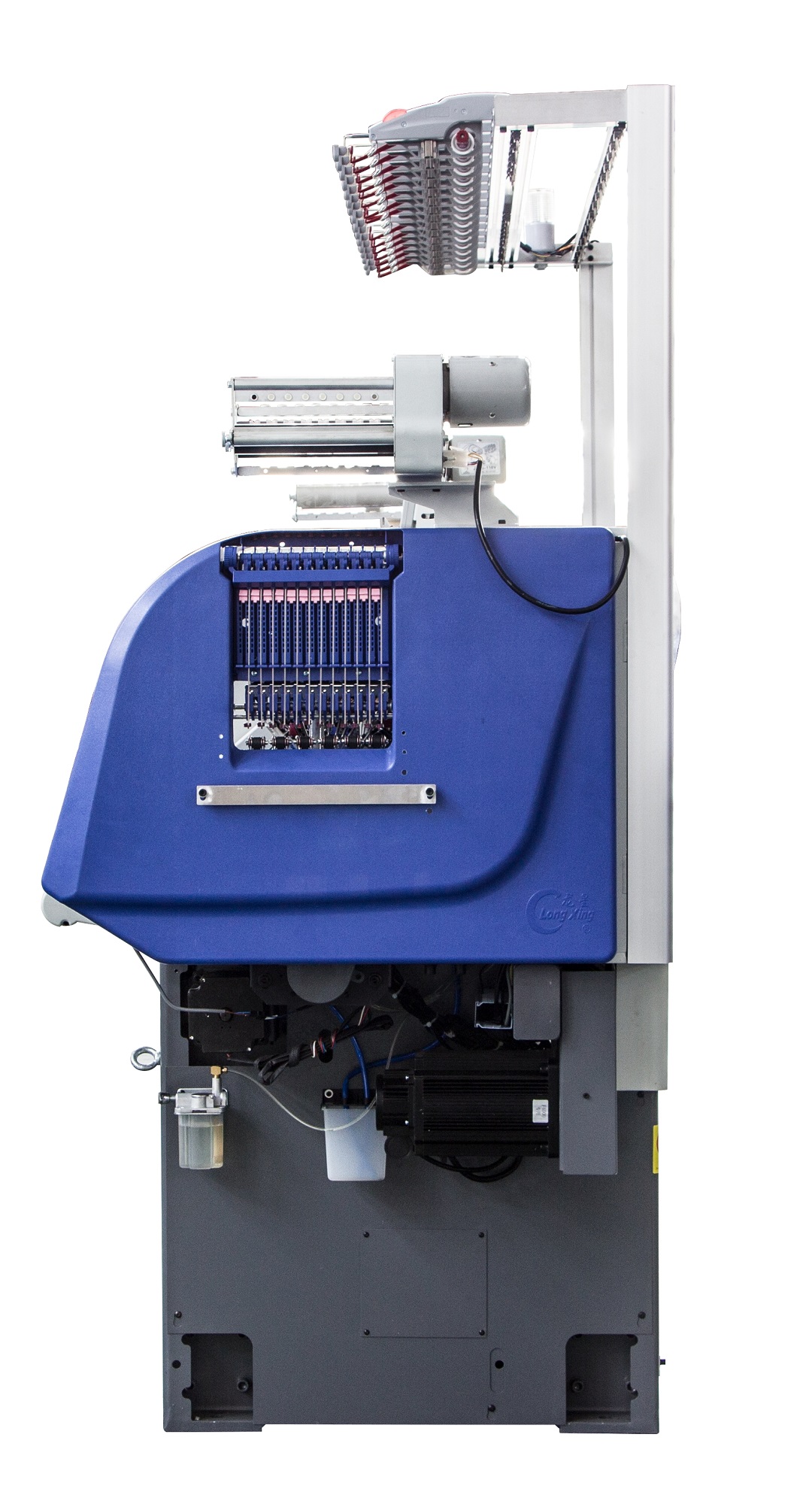 LED touch screen for displaying various knitting related parameters.

Reduce the size and weight of the carriage and make the return speed faster.

High-performance servo control technology, the machine's running position is more accurate, and the return is faster.

Adjustable tight tuck device can fully meet the special needs of the loose or tight tuck organization of the shoe upper, independent pushing needle cam control mechanism, shorten the carriage return time.

Positive yarn supply, effectively reducing the resistance when conveying the yarn, making the fabric more uniform.

Provides consistent and stable yarn feed tension with stepless tension adjustment and non-contact electronic induction alarm.
KSC093A-14G

Gauge

14G

Width

36 inches

System

One carriage double system

Speed

Maximum speed 1.4m/s

Racking

Driving by servo motor, 2 inches left and right

Selection system

8-segment needle selector, pre-select needle system

Sinker

Self-driving to meet the partial knitting of the shoe upper

Automatic parking device

Yarn break, yarn knot, rewinding, needle broken, pieces completed, overload, designated parking, program error, etc.

safety devices

The whole machine covers the cover that reduces noise and dust, the front and rear cover infrared stop sensor, emergency stop, power cut-off device

Drawing device

High-position roller, segment adjustment

Needle push mechanism

Controlled by electromagnets for faster return

Tight tuck

Tight tuck cam controlled by step motor, segmental tight tuck density control

Machine size and weight

Volume: length X width X height 2450X865X1850 (mm)
Net weight: 720 kg

Power device

Voltage: AC220V/380V Frequency: 50Hz/60Hz Power: 1.5KW
Feedback form contact with us